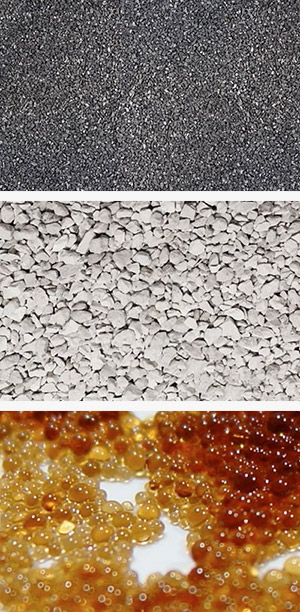 Clean Harbors stocks over 500,000 lbs of specialty media at our three locations in Michigan and New Jersey. These products include activated carbons, clays, resins and other specialty media, which are used to treat a long list of contaminants found in water and air including:
Volatile organic compounds (VOCs)
Semi-Volatile organic compounds (SVOCs)
Perand polyfluoroalkyl substances (PFAS)
Inorganics
Metals such as Chromium, Arsenic, Mercury, Zinc, Copper, Lead, Cesium, Calcium, Magnesium, and Iron.
Oil and grease
Non-Aqueous phase liquids (NAPLs)
Suspended solids
Different types of specialty media we stock include:
Coconut shell virgin activated carbon (liquid and vapor phase)
Coal-based virgin activated carbon (liquid and vapor phase)
Reactivated carbon
Acid-impregnated carbon
Organoclay
Activated alumina
Ion exchange resins
Anthracite
---
For inquiries regarding Specialty Media Sales, please contact us at (989) 875-6500 (Michigan offices), (231) 357-9033 (New Jersey office).